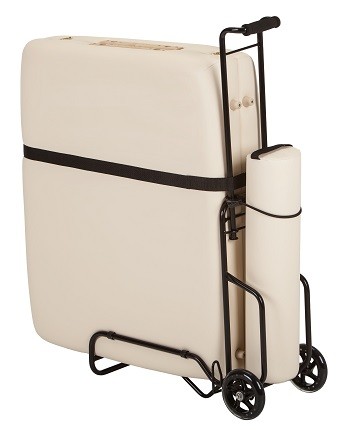 Earthlite's Traveler Table Cart makes it even easier to transport your table over smooth and uneven surfaces. The larger wheels with slick precision steel bearings provides a steadier ride and easier, more stable stair climbs. The powder coated steel frame provides a generous, protective transport platform for your table.
URLI Foot Washing Brass
Made from brass, lightweight with 17"/43 cm diameter and flat base so that one can easily place and soak feet into the water. They are hammered finish and available in two colors – Antique Brass or Antique Bronze finish.
Dia: 17"/43 cm, H: 6"/ 15 cm
Weight: 2 kg
Foot Wash Sinks:
Large Sinks for foot wash. Available in Copper, Brass and Antique Bronze Finish.
Dimensions:
H -15 cm/ 6", Dia -43 cm / 17"
Weight: 3.5 kg
Shirodhara Yantra
Shirodhara Oil Stand or Shirodhara Yantra is an integral part of an Ayurvedic treatment of Shirodhara that involves pouring of oils or liquids on to the forehead of the patient. The hanging shirodhara vessel is fitted with an oil release and stop valve. The flow of oil can be started or stopped with the movement of this valve.
Dimensions:
High – 182 cm.