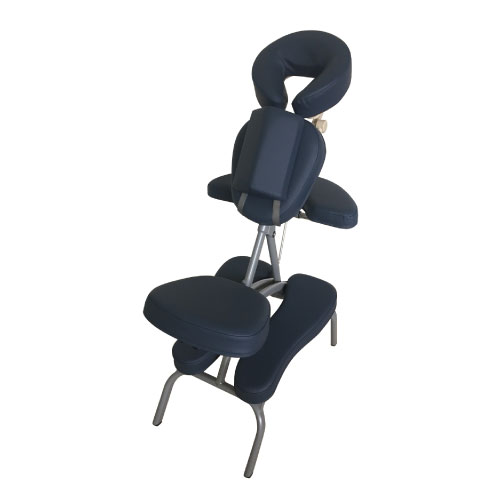 Lightweight, Compact & Comfortable
Travel much? We undestand. It's why we created the LuxeTM. With incredibly strong aluminum construction, the LuxeTM is stylish, compact, and extraordinary light. It is the perfect portable venue for massage therapists, sports therapists, and more.
Standard Features:
• Light weight Aluminum Frame
• Seat adjustable 3 positions
• Armrest adjustable 3 position
• Weight 7 kg
• Package includes: chair, adjustable face cradle, chest pad & carry case
• NatursoftTM Upholstery-100% PU in 2 colors
Specifications:
Weight 7 kg.
Maximum Working Weight 120 kg.
Package includes:
• Chair
• Carry Case with Strap,
• Chest Pad, and
• Headrest and Cushion